2007 - 30 Year Reunion
The Year was 2007
The Del Rio High School Class of 1977
30th Class Reunion has come and gone.
Our 30th High School Class Reunion was held 0n August 17-18, 2007. On Friday Night, we met at the Elks Lodge for the Class of 77 get together. On Saturday Night, the festivities were moved to the Del Rio Civic Center Pecan Room, where all Classmates from the years 1970-1979 were invited to join in on the fun!! We had some San Felipe Mustangs, Del Rio Wildcats and of course many Rams in attendance! Overall it was a huge success and a good time was had by all!
JUST A NOTE. IF YOU CAN ASSIST WITH THE NAMES OF ANYONE SHOWN, IT WOULD HELP OUT GREATLY. (As You Know, the Memory is first to go!!) Just use the Contact page to email me the info. Give me the Help# and name. If there are any corrections also let me know.
Yes, We had Cake!!
Just a Couple of pictures from the Elks Lodge to show the crowd on Friday Night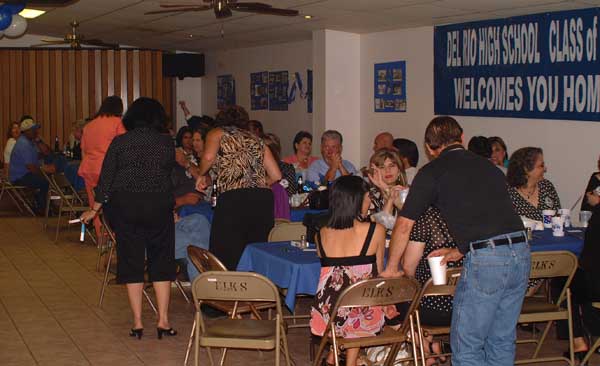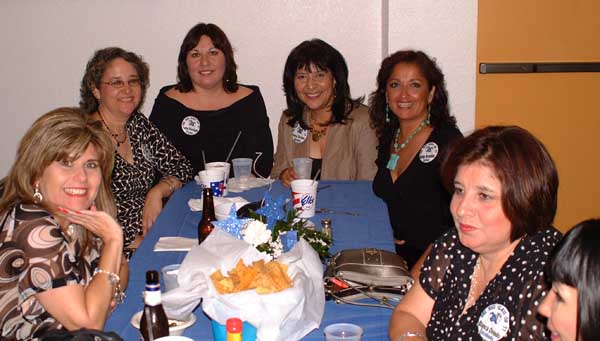 Left to Right: Norma Espinosa Ramirez, Blanca Chapa Rodriguez, Cathy Paniagua Plyler, Patsy Ozuna Martinez, Debbie Hernandez Salinas, Blanca Oviedo Escobedo, and far right Selina Ramirez Rountree